Events
DRAGON Routine Immersion   Austin, TX    Saturday, April 29th 1-6pm  
Maximum Martial Arts  Call or email for Early Registration discount (512) 791-6597  Julie.Wylie@NiaNow.com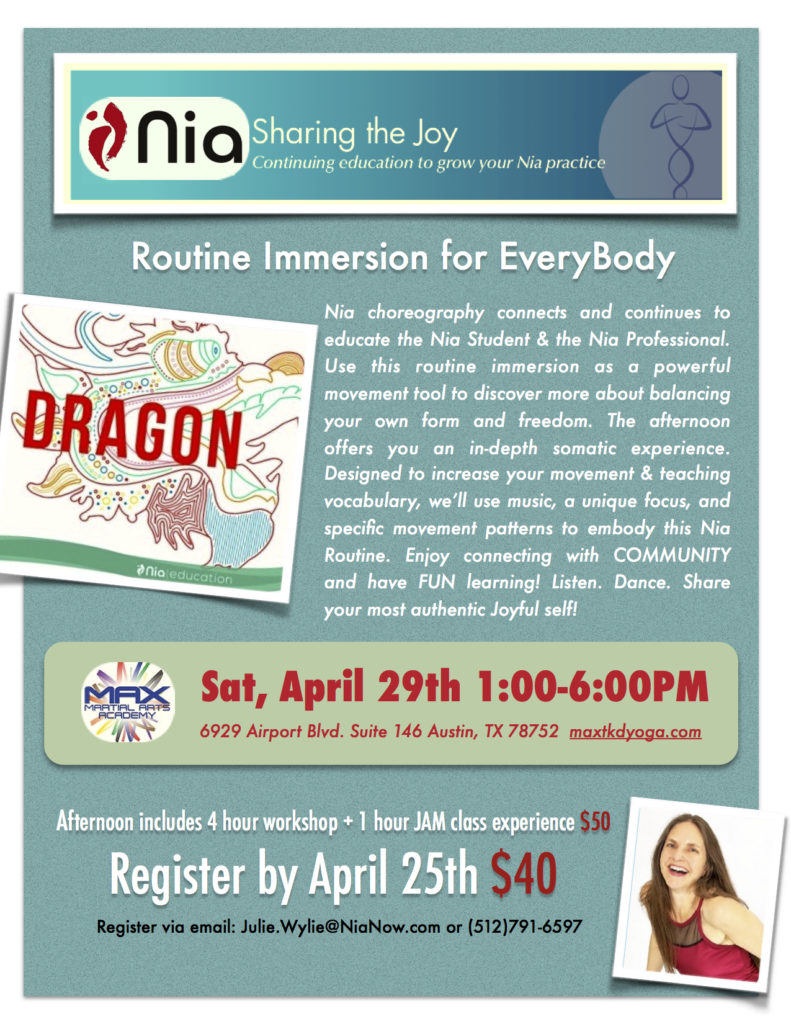 ---
Nia Community JAM DRAGON Routine Debut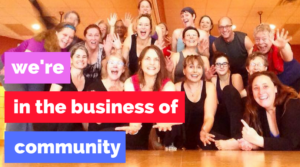 Maximum Martial Arts  Austin, TX    Saturday April 29th 5-6pm  
---
Beginners Nia Series    Maximum Martial Arts     Tuesdays April 25 – May 23
---
Beginners Tai Chi Series    Maximum Martial Arts    Six Tuesdays Feb 21 – April 4 (new end date)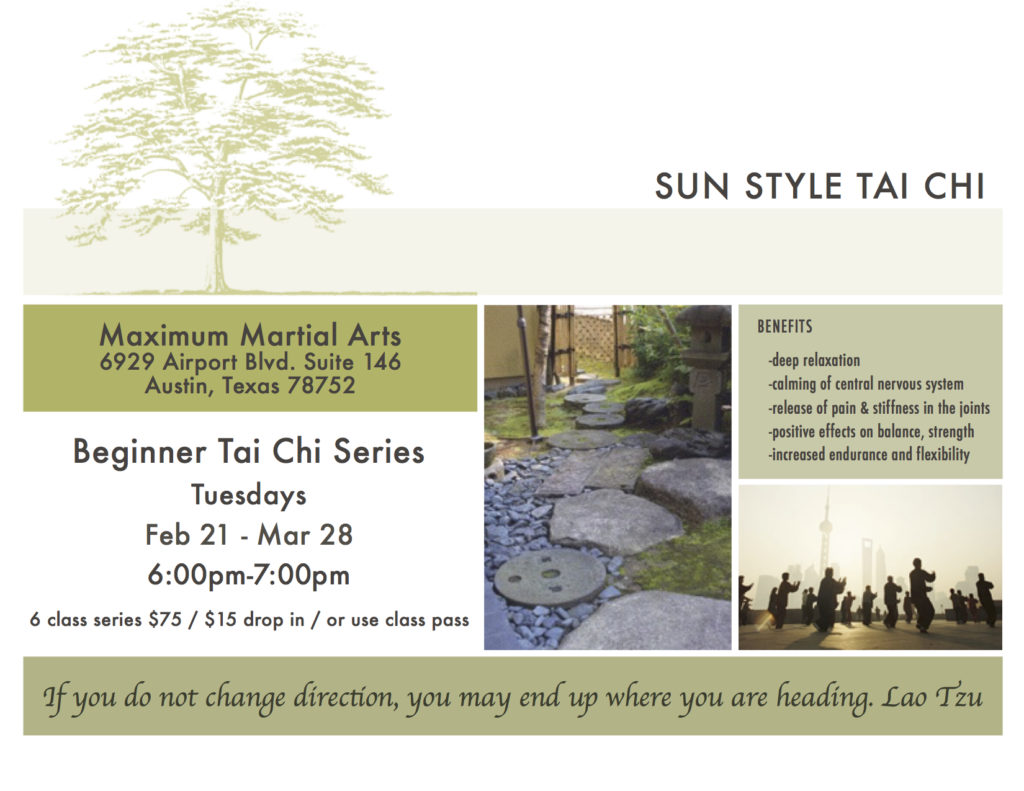 ---
Nia Community JAM & Fellowship Lunch    Maximum Martial Arts & Arpeggio Grill   Sunday, May 21st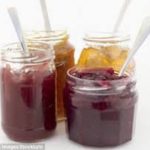 What is a NIA JAM?
It's a collaborative CELEBRATION of the practice of Nia taught by several NIA teachers. Some new white belts, some experienced, some teaching for the first time ever!
SAME GREAT WORKOUT YOU KNOW AND LOVE!
Hands down, bare feet on the ground, it's a level of FUN best experienced! See you there.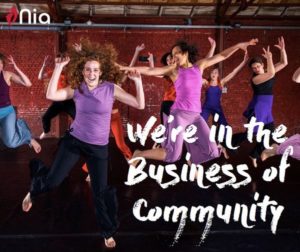 $15 or use your Maximum Martial Arts Nia class pass.
After dancing up a storm …. continue connecting to community following us down Ariport Blvd to Arpeggio Grill. www.arpeggiogrill.com/
Arpeggio will be serving up tasty food while we will stir up some delicious conversation!
---
Nature's Full Moon Mindful Movement – Nia Experience & Labyrinth Walk
Sunday, April 11th 2017  7:00pm
A body in motion creates a balanced ecosystem – physical, emotional, mental and spiritual.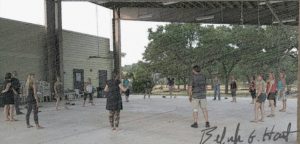 Join others in the Unity Oaks Pavilion, just prior to the Full Moon Labyrinth Walk, for a mindful movement experience based in the awareness practice of the Nia Technique, led by Nia instructor Julie Wylie.
Release distractions, reconnect to your body's natural wisdom, and receive that which is awaiting you.
Nia is a body-mind-spirit program incorporating cardiovascular fitness through kinesthetic dance/movement patterns. Nia blends Eastern and Western movements including Yoga, martial arts, dance, Tai Chi, and Aikido.
LOVE Donation
---

Houston, TX  Nia WHITE BELT Certification
7 day intensive with Julie Wylie & Helen Terry
September 25 – October 1
---
NEW DATE: Conscious Alignment   June 10th  2-4:30pm Registration link:  Mind Body Yoga
The age old practice of Yoga is built on universal and ethical principles, personal discipline, postures, breathing techniques, concentration of the mind, and meditation. It is a science and a system for re-establishing and maintaining health. Practice becomes a way of life, training and transforming its practitioners. Through muscular contraction and expansion blossoms integrated balance and a greater ability to remain peaceful amidst the storm. Yoga invigorates the spirit.
When applied to Nia's Finding Health Through Movement practice, Yoga enables the Nia practitioner to have a deeper understanding about relationships between bones, energy expenditure, posture as it relates to wellness and how the mind exists within the body. Similarly, Nia enables the Yoga practitioner to truly feel into the soul and move with the spirit in organic expression. The two together create a divine pairing to awaken and ignite the soul.This workshop will delve deeply into both worlds and create a bridge to facilitate each practice. Yoga + Nia enhance living.
NiaNow.comMeet the facilitators:
JULIE WYLIE
Believing curiosity and inspiration are key to optimal health, Julie combines her physiology training and a teaching passion that encourages feel-better choices.
Learn more: julieannwylie.com
VALERIE GRACE
Hooked on the calm created through a regular yoga practice, this native Austinite has an accumulated nearly 500 hrs of training to support her teaching.
Learn more: valeriegraceyoga.com
$30 online / $35 door
---
Introduction to Nia Technique   date TBA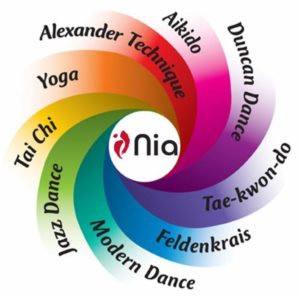 Mind Body Yoga Austin  Register here
More than a workout!
This playshop is a peek at Nia's Lifestyle Philosophy + Class for Beginners.
Nia movement classes combine dance choreography, martial arts movements, and mindfulness techniques, resulting in a revolutionary approach to fitness. Nia's powerful synergy between music, movement and philosophy make people feel good and look good.
Nia puts joy back into fitness! Experience the sensation. Nia classes are 60 minutes, practiced barefoot, and suitable for people of all ages, levels of fitness, and skill levels.
Investment in Personal Health, Fitness, Power and Beauty   Event fee: $20